Contact Information for Lancaster Executive LLC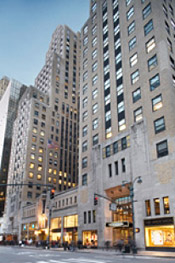 Headquarters
Lancaster Executive LLC
The Graybar Building
420 Lexington Ave, Suite 2310
New York, NY 10170
Course Content Inquiries
Telephone: +44.1524.593867
Fax: +44.1524.592060
Email: execed12 [at] lancaster [dot] sg
Billing related Inquiries
Primary Contact: Josh Denee
Telephone: +1-212-997-1660
Fax: +1-212-997-1669
Email: office [at] lancaster [dot] sg
Directions
Lancaster Executive's administrative headquarters is located in the Graybar Building, a famous office building with a rich history built atop Grand Central Station in the centre of Manhattan. Lancaster Executive shares offices with Manhattan Review, a firm that Dr Joern Meissner founded over ten years ago and that provides test preparation, admissions consulting and career services for young professionals. As a testament to the firm's stellar reputation, Columbia Business School has integrated Manhattan Review's offerings into its program for international students.
The Graybar Building was the largest (though not tallest) building in the world when it was completed in 1927. Towering magnificently above the Grand Central Terminal with 31 stories and uniquely decorated with animal figures on its canopy entrance, the building symbolized New York's great maritime history and was featured in a number of well-known movies. There are two main entrances to the building:
On Lexington Avenue, south of the Equinox Sports Club. The cross street is 44th Street.
Inside Grand Central, in the northeast end of the complex.
We are looking forward to working with you and assist you to face your business challenges!